Arctic Monkeys no 2: new single video & album details.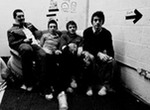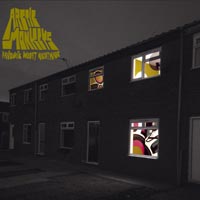 Arctic Monkeys - Favourite Worst Nightmare
1. Brianstorm
2. Teddy Picker
3. D Is For Dangerous
4. Balaclava
5. Fluorescent Adolescent
6. Only Ones Who Know
7. Do Me a Favour
8. This House Is a Circus
9. If You Were There, Beware
10. The Bad Thing
11. Old Yellow Bricks
12. 505
Το album ακούγεται περισσότερο art-rock από Oasis-rock (και σίγουρα όχι new rave) και αν και τα πρώτα tracks παρουσιάζονται δυνατά, τα υπόλοιπα φέρεται να έχουν περισσότερες επιρροές από Smiths τόσο στη μουσική όσο και στα φωνητικά του Alex Turner.
To single Brianstorm θα προηγηθεί στις 16/04 και όπως έχει γίνει γνωστό σε ένα από τα b-sides του ("Temptation Greets You Like Your Naughty Friend", "If You Found This It's Probably Too Late", "What If You Were Right The First Time?"
) συμμετέχει ο Dizzee Rascal. Ακούστε το, έχει ένα ενδιαφέρον...
 
Arctic Monkeys - Brianstorm video
{youtube}30w8DyEJ__0{/youtube}