Επιστρέφουν οι Kent!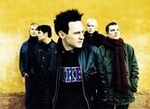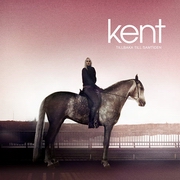 Το νέο album των Kent, που ηχογραφήθηκε χωρίς τον αποχωρήσαντα κιθαρίστα Harri Mänty, θα έχει τίτλο Tillbaka till
samtiden (Back to the Contemporary) κυκλοφορεί στις 17 Οκτωβρίου 2007 από την Sony/BMG και το πρώτο single είναι το "Ingenting" (Nothing) με ένα πολύ καλό video clip που υπάρχει πιο κάτω και αξίζει να δείτε.  Αυτό είναι και το 7ο studio album του group που μέχρι σήμερα έχουν πουλήσει πάνω από ένα εκατομμύριο δίσκους μόνο στην Σουηδία, ενώ σημειωτέον ότι το (εξαιρετικό) άλμπουμ τους "vapen and ammunition" του 2002 έχει γίνει 5 φορές πλατινένιο στην χώρα τους.
KENT - ingenting  video
 {youtube}7RhDR-ks6vI{/youtube}