H Jarboe τον Δεκέμβριο στην Ελλάδα!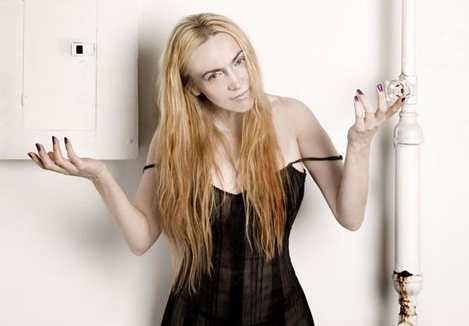 Τη Jarboe την γνωρίσαμε ως την εφιαλτική φωνή και οργανίστρια των Swans, στους οποίους ήταν βασικό μέλος από το 1984 ως το 1997 (συμμετείχε και στο περυσινό The Seer) και αργότερα μας εξέπληξε με τις δεκάδες guest συμμετοχές της σε σημαντικότατα συγκροτήματα όπως οι Neurosis, Oxbow και Lustmord μεταξύ πολλών άλλων. Με το προσωπικό της έργο να είναι ανεξάντλητο (17 solo κυκλοφορίες), θα έχουμε την ευκαιρία να μας παρασύρει στον σκοτεινό της κόσμο, σε συνοδεία του κιθαρίστα και πολυσχιδή καλλιτέχνη P. Emerson Williams  στις 7 Δεκεμβρίου στο six d.o.g.s και στις 8 Δεκεμβρίου στη Θεσσαλονίκη.
Περισσότερες πληροφορίες για τις 2 συναυλίες στο μέλλον, παρακάτω επιλέγουμε 2 τραγούδια από το καταπληκτικό της album The Men του 2005, στο οποίο συνεργάστηκε με μουσικούς όπως οι  Edward Ka-Spel, Blixa Bargeld, Foetus, David J, William Faith, Chris Connelly και άλλους.