The Horrors: first album details!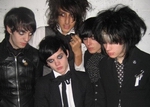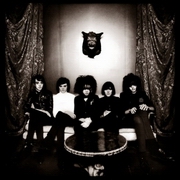 1. 'Jack The Ripper'
2. 'Count In Fives'
3.
'Draw Japan'
4. 'Gloves'
5. 'Excellent Choice'

6. 'Little Victories'
7. 'She Is The New Thing'
8.
'Sheena Is A Parasite'
9. 'Thunderclaps'
10. 'Gil
Sleeping'
11. 'A Train Roars'
12. 'Death At The
Chapel' – UK BONUS TRACK
To "Strange House" θα κυκλοφορήσει και σε limited εκδοση με bonus dvd, καθώς και διπλό βινύλιο.
the Horrors  "Count in fives" video by Daniel Wolfe
{youtube}F_egIKyZ_vo{/youtube}