Hourglass : το 2ο solo album του Dave Gahan!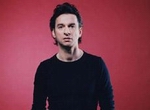 Το "Hourglass" ηχογραφήθηκε στα studios του Gahan στη Νέα Υόρκη, ενώ για την μίξη επιστρατεύτηκε ο γνωστός μας Tony Hoffer (Beck, Air, the Kooks, the Fratellis, etc). O frontman των DM υποστηρίζει ότι ο ήχος αυτή τη φορά θα είναι πιο ηλεκτρονικός, αλλά και πιο τραχύς και αυθόρμητος:
"we were very aware of the importance of keeping urgency in the sound and a
feeling of spontaneity. We didn't want to get bogged down in trying to make
everything sound perfect. You want to keep the rough edges. Christian plays drums and Andrew can easily find his way around bass and guitar
- and then we're basically cutting all this stuff up and fucking with it by
using ProTools, effects and all kinds of stuff. Accidents do happen, and they're
good. I'm still that teenager
who's desperately trying to grow up, but in total fear of it really happening.." 
Κάποιοι από τους τίτλους των τραγουδιών που θα περιέχονται είναι οι "Saw Something," "Use You," "Endless," "21 Days," "A Little Lie," "Deeper and
Deeper," "Love Will Leave," "Down," "Miracles," "Tomorrow" και "Kingdom."
Περισσότερες λεπτομέρειες σύντομα!