Η Kate Bush ανακοίνωσε συναυλίες για 1η φορά από το 1979!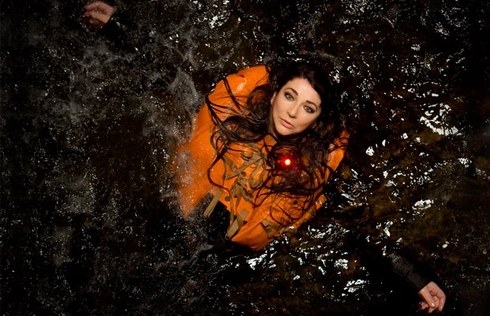 Για πολλούς είναι η κορυφαία τραγουδίστρια - performer της 35ετίας και μετά από πάρα πολλά χρόνια επιστρέφει στην σκηνή για μια σειρά από συναυλίες. Το πρόβλημα είναι ότι τουλάχιστον για την ώρα η Kate Bush έχει ανακοινώσει μόνο 15 shows στο Λονδίνο τον ερχόμενο Αύγουστο και Σεπτέμβριο και επειδή είναι άγνωστο αν θα υπάρξουν άλλες, οι ενδιαφερόμενοι ας σημειώσουν τις ημερομηνίες και με λίγη τύχη (και χρήματα) μπορεί να προλάβουν τα εισιτήρια που θα βγουν προς πώληση στις 28 Μαρτίου. 
Χωρίς πολλά λόγια, η ανακοίνωση και οι ημερομηνίες με τα σχετικά link:
I am delighted to announce that we will be performing some live shows this coming August and September.
I hope you will be able to join us and I look forward to seeing you there.
We'll keep you updated with further news on the web site.
Meanwhile, all details of concert dates and tickets are in the note below.
Very best wishes,
   Kate
Before The Dawn at London's Eventim Apollo, Hammersmith
AUGUST
Tuesday, 26th August
Wednesday, 27th August
Friday, 29th August
Saturday, 30th August
SEPTEMBER
Tuesday, 2nd September
Wednesday, 3rd September
Friday, 5th September
Saturday, 6th September
Tuesday, 9th September
Wednesday, 10th September
Friday, 12th September
Saturday, 13th September
Tuesday, 16th September
Wednesday, 17th September
Friday, 19th September
Tickets
Tickets will go on sale at 9.30 am (GMT) on the 28th March 2014 and will be available exclusively from the following agents:
http://www.eventim.co.uk
http://www.gigsandtours.com
http://www.ticketmaster.co.uk
Please note that tickets are not available directly from the venue Box Office.  Additional order enquiries should be directed to the Eventim customer service department at:
customerservice@eventim.co.uk or 08443760021
Ticket purchases are limited to a maximum of 4 per order.  For example, you can try to purchase up to 4 tickets for just one of the 15 concerts, or 4 tickets for 4 separate shows.
The name of the lead booker will be printed on the first ticket.  As the number of tickets is limited they will be allocated on a first-come first-served basis.
Tickets cannot be resold or transferred under any circumstances. If the promoter reasonably believes this to be the case the barcode on the ticket will be voided, prohibiting entry to the concert.
We hope to see you there.