Νέα κυκλοφορία από τους UNKLE.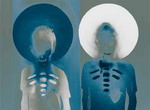 01 End Titles
02 Cut Me Loose (ft Gavin Clarke)
03 Ghosts
04 Ghosts (String Reprise)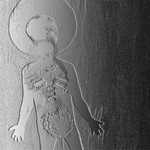 05 Kaned And Able
06 Blade In The Back (ft Gavin Clarke)
07 Synthetic Water
08 Chemical (ft Josh Homme)
09 Nocturnal (ft Chris Goss, James Petralli and Robbie Furze)
10 Cut Me Loose (String Reprise)
11 Against The Grain (ft Gavin Clarke)
12 Even Balance
13 Trouble In Paradise (Variation On A Theme)
14 Can't Hurt (ft Gavin Clarke and Joel Cadbury)
15 24 Frames
16 In A Broken Dream
17 Clouds
18 Black Mass
19 Open Your Eyes (ft Abel Ferrera)
20 Romeo Void
21 Heaven (ft Gavin Clarke)
22 The Piano Echoes

Τα tracks "Heaven" και "Blade In The Dark"
ακούγονται στο skate video του Spike Jonze "Fully Flared" ενώ αποτελούν
opening και end titles για το "Odyssey In Rome",
ένα ντοκιμαντέρ του Abel Ferrara στο οποίο οι UNKLE είχαν γράψει τη
μουσική ενώ το "Trouble In Paradise" είναι η full-length εκτέλεση ενός
κομματιού που ακουγόταν σε μια διαφήμιση της BMW στην Βρετανία. Στο
δίσκο συμμετέχουν και πάλι οι Goss, Homme, Clarke και Joel Cadbury
καθώς και Black Mountain, James Petralli, Dave Bateman και James
Griffith. Σύμφωνα με τον Lavelle:
"....A lot of the music you're making ends up sitting on the
shelf, neither properly released nor heard. A waste, really we thought.
So this album is our attempt to alleviate our musical frustrations
whilst hoping that it will find a wider audience.... So not a new album in the usual sense, but new music that has been inspired by the moving image."
On other news, οι UNKLE έχουν φτιάξει και το βασικό θέμα της μετάδοσης του Euro 2008 από το BBC. Πρόκειται για ένα remix της Symphony no.41 του Mozart.
 Θυμίζουμε πως οι UNKLE θα βρίσκονται στην Αθήνα στις 28 Ιουνίου στα πλαισία του EJEKT.
comments & discussion