Νέος δίσκος για τον Paul Roland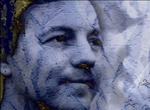 To album κυκλοφορεί από την Syborg Music και για το πως είναι ο νέα του δουλειά, διαβάστε το μήνυμα από τον ίδιο τον Paul Roland:
I am happy to say that the new album 'Nevermore' is now finished and has been
delivered to my German label Syborg for release in May. Those who have been
involved in the production tell me that it is, in their opinion, the best album
I have recorded to date with a very strong selection of songs in a variety of
styles from seafaring folk to psych pop and more whimsical fantasy this time
inspired by Jules Verne as well Poe.
I am particularly proud of the three
song suite 'The Last Voyage of the Nautillus' with its 'Wyndham Hill'-style
opener concerning Captain Nemo and the instrumental passage which develops from
that which I created in collaboration with Nico Steckelberg who also added the
finishing touches or as we call it, 'the icing on the cake'. There are no formal
string arrangements which characterised many of my albums in the past, but there
are intricate and atmospheric embellishments to the more acoustic based tracks
such as 'Eight Little Whores' (a street ballad about the victims of Jack The
Ripper), 'Abramelin' (about a magician's apprentice) and the quirky 'Tell-Tale
Heart' (with its Addams Family cartoon approach to Poe). There is only one
outright rock track ('The Great Deceiver') and one pure psych pop item (the
opener 'Edgar Allen Poe') plus one traditional folk ballad ('Sam Hall' about a
hanging at Tyburn which I couldn't resist). So it is a real diverse mixture,
especially when you add in a tongue in cheek tribute to 'Leatherface', the
killer from 'Texas Chainsaw Massacre' movie and the aforementioned excursion
into the world of the cinematic soundtrack for the Nautillus suite.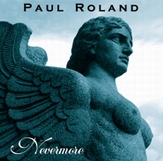 01 Edgar Allan Poe
02 Last voyage of the Nautilus - A) Captain Nemo B) Last
voyage of the Nautilus C) Wreck of the Nautilus
03 Leatherface
04 Great
deceiver
05 Eight Little Whores
06 Ghost Dance
07 Abramelin
08
Tell-Tale heart
09 Sam Hall
10 Foggy Dew (bonus-track)