New albums: Legendary Pink Dots, Veljanov και Endraum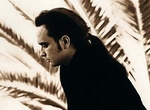 Το δελτίο τύπου μιλάει για άλλη μία deluxe edition με bonus tracks και διαφορετικό booklet, ενώ θα κυκλοφορήσει και σε διπλό βινύλιο για όσους έχουν ακόμα τα πικάπ τους σε καλή κατάσταση. Πάντως σε λίγες μέρες θα ανεβάσει και κάποια καινούρια τραγούδια στην Myspace σελίδα του, οπότε ρίχτε μια ματιά στο κοντινό μέλλον.
Καινούριο studio album έχουν και οι "διαστημικοί" Legendary Pink Dots και όπως μας είχε πει ο Edward Ka-Spel στην συνέντευξή του στο postwave.gr είναι  "πανέμορφο, πλούσιος, εκτεταμένος ήχος και πραγματικά πολύ μελωδικό. Α landmark". O τίτλος είναι "Plutonium Blonde" και οι τίτλοι των τραγουδιών εξιτάρουν τη φαντασία για τους μυημένους της μπάντας. Κυκλοφορεί στις 7 Οκτωβρίου 2008 από την ROIR.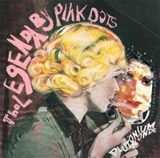 01 TORCHSONG
02 RAINBOWS TOO?
03 A WORLD WITH NO MIRRORS
04 MY FIRST
ZONEE
05 FADED PHOTOGRAPH
06 AN ARM AND A LEG
07 MAILMAN
08 OCEANS
BLUE
09 SAVANNAH RED
10 CUBIC CAESAR
Τέλος, 4 χρόνια μετά το περίφημο "Traumstaub" οι Endraum κυκλοφόρησαν νέα δουλειά.  To "Zeitfaden" αποτελεί μια εις βάθος προσέγγιση του γερμανικού ντουέτου στη μουσική για ταινίες. Δείγματα υπάρχουν στο myspace τους, ενώ μπορείτε να το παραγγείλετε σε Limited έκδοση με poster από την official σελίδα τους.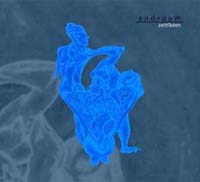 Zeitfäden 1
Zeitfäden 2
Zeitfäden 3
Zeitfäden 4
Zeitfäden 5
Zeitfäden 6
Zeitfäden 7
Zeitfäden 8
Zeitfäden 9
Zeitfäden 10
Zeitfäden 11.....
................18
Entatme
The Legendary Pink Dots - echo police video 1985
 {youtube}cKrpqAaZ55k{/youtube}
Endraum - Apell an die Muse video 1994
 {youtube}V4FGnpP15PE{/youtube}