New albums: Rotersand, Assemblage 23, [:SITD:]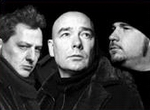 "The system has declared war on error. War against the unpredictable, the
imponderable, the incomputable in all of us. In order to fight back, we ought to
be less transparent and less calculable - we ought to really become the error in
this ever-refining consumerist machinery. Random Is Resistance"

Με το παραπάνω μήνυμα θέλουν να μας βάλουν στο κλίμα οι Rotersand, ακολουθεί artwork και tracklist:
01. Yes, We Care


02. Bastards Screaming
03. Waiting To Be Born
04.
Speak To Me
05. We Will Kill Them All
06. First Time
07. Beneath The
Stars
08. If You Don't Stop It
09. War On Error
10. A Number And A
Name
11. Gothic Paradise
12. A Million Worlds To Lose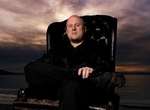 Πάμε στο νέο album του Tom Shear, κατά κόσμον Assemblage 23. Παλιά καραβάνα πλέον, έβαλαν το λιθαράκι τους στον θαυμαστό κόσμο της future-pop (αουτς!) και φέτος τον Οκτώβριο θα κυκλοφορήσουν τη νέα τους δουλειά με τίτλο "Compass".  Beautiful ballads,  catchy tunes and club hits θα ξεπηδήσουν για άλλη μια φορά από τον δίσκο των Assemblage 23 σύμφωνα με το δελτίο τύπου, πρώτο single είναι το "Spark", ενώ το album θα κυκλοφορήσει από την Accession και σε limited έκδοση με bonus cd που θα περιέχει επιπλέον τραγούδια και τα σχετικά remixes...
Disc 1
1. Smoke
2. Collapse


3. Impermanence
4. How can I
sleep?
5. Spark
6. Leave this all behind
7. Alive
8. Greed
9.
Angels & Demons
10. The cruelest Year
Disc 2
1. Spark (Burikusu RMX)
2. Grind
3. Alone again
4.
Chosen
5. Greed (KMFDM RMX)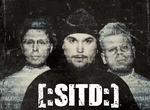 Σε πιο σκληρό και industrial ήχο τώρα και το καινούριο cd των [:SITD:], οι οποίοι στο 4ο album τους δείχνουν, οπως και οι Rotersand, μια τάση για συμβολισμούς. O τίτλος είναι ROT και όπως μας εξηγούν In human colour psychology, 'ROT' is associated with energy, heat, blood and
strong emotions like: aggression, passion and love. Furthermore 'ROT' represents
revolutionary movements and symbolizes wrath – one of the seven deadly sins... Κυκλοφορεί στις 23 Οκτωβρίου από την Accession σε deluxe και απλή έκδοση.
01. The
Insanity of Normality


02. Catharsis (Heal Me, Control Me)
03. Rot
V1.0
04. Stigmata Of Jesus
05. Zodiac
06. Pride
07.
Redemption
08. Frontal
09. Pharmakon
10. MK Ultra
11. Destination
Βρήκα και ένα video με 2 παιδιά που προτείνουν μια πολύ ενδιαφέρουσα χορογραφία για το Exterminate, Annihilate, Destroy των Rotersand και επειδή έχουν πλάκα το βάζω κι εδώ:
 
{youtube}NTo84z9duSo{/youtube}