Οι New Order στην Mute για το νέο τους άλμπουμ!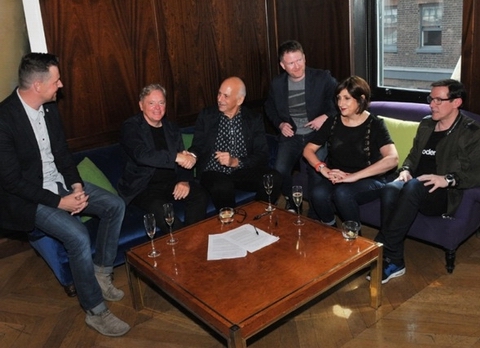 Καλύτερα από το να τους βλέπουμε σε κάθε πολυεθνική φυσικά. Τρίτος ουσιαστικά σταθμός για τους New Order, που υπέγραψαν στην Mute Records του Daniel Miller και τουλάχιστον βρήκαν νέο σπίτι σε μια εταιρεία που δουλεύει ακόμα με σχετικά εναλλακτικό χαρακτήρα. Το συγκρότημα από το Manchester ηχογραφεί τον πρώτο του δίσκο χωρίς τον Peter Hook, πιθανότατα για κυκλοφορία στις αρχές του 2015. Αντιγράφω τις δηλώσεις και από τις 2 πλευρές μετά την συμφωνία τους.
Mute founder Daniel Miller says:
"This is an exciting new chapter for both Mute and New Order and I feel privileged to be working with artists with such a long, creative and successful history. When the possibility of us working together first came up, I was invited to hear some of the new material and immediately had no doubts whatsoever that Mute would be the right home for New Order. We've already had a number of creative conversations, and I am looking towards an exciting future."
New Order released the following statement:
"New Order are delighted to be signing to Mute. We couldn't imagine a better place to be than working with Daniel Miller and his team. Mute has a superb roster of artists and a history that complements our own. In many ways joining the label feels like we are coming home, returning to our independent roots."
Να αναμένουμε δήλωση και από τον Hook?