PJ Harvey new album!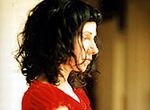 White Chalk tracklist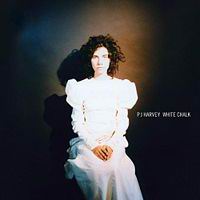 1. The Devil
2. Dear Darkness
3. Grow Grow Grow
4. When Under Ether
5. White Chalk
6. Broken Harp
7. Silence
8. To Talk To You
9. The Piano
10. Before Departure
11. The Mountain
Την περασμένη χρονιά η PJ Harvey κυκλοφόρησε μια retrospective συλλογή με μια επιλογή των Peel Sessions της από το 1991 μέχρι και το 2004, ενώ μέσα στο 2008 αναμένεται μία ακόμα συνεργασία της με τον John Parish, παρόμοια με το Dance Hall At Louse Point του '96. 
Πρώτο single μέσα από το White Chalk θα είναι πιθανότατα το "When Under Ether", το οποίο μπορείτε να βρείτε εδώ σε mp3 όπως παίχτηκε στο ραδιόφωνο του BBC6 ή να παρακολουθήσετε μία διαφορετική του live εκτέλεση από την PJ Harvey.
 PJ Harvey - When Under Ether live, Coppenhagen Opera - 2006
{youtube}6rKNOBPpeg8{/youtube}