Synthpop/Electro/EBM/Industrial etc updates pt. 12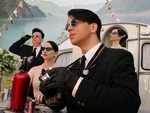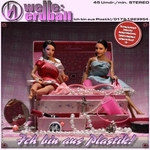 Οι γερμανοί  Welle:Erdball κυκλοφόρησαν πριν ένα μήνα περίπου το 7ιντσο single με τίτλο "Ich Bin Aus Plastik" σε περιορισμένη έκδοση 1000 αντιτύπων (ροζ βινύλιο παρακαλώ)  με b-side μια διασκευή στο κλασικό τραγούδι των Kraftwerk "die roboter" . Λογικά σύντομα αναμένεται και νέο album αφού έχει περάσει αρκετός καιρός από την τελευταία τους δουλειά. 
| | | |
| --- | --- | --- |
| A |   | Ich Bin Aus Plastik (3:23) |
| B1 |   | 0173-1923954 (2:45) |
| B2 |   | Die Roboter (4:24) |
Περνάμε στους Front 242 που κυκλοφορούν ένα digital single με 2 τραγούδια, σκοπεύοντας ουσιαστικά να κάνουν μια δήλωση ενάντια στην, εξευτελιστική για την μουσική, ηχητική συμπίεση που πλέον υπόκειται κάθε παραγωγή στην εποχή μας. Το single έχει τίτλο "First Moment" και θα μπορείτε να το κατεβάσετε από τις 15 Ιουνίου στο site της Alfa-Matrix στα ακόλουθα formats: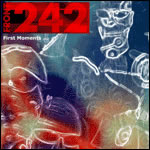 1. Mp3 - 192Kbps (medium quality)
2. Mp3 - 320Kbps (good quality)
3. Wave - 16bits/44Khz files
4. Free Lossless Audio Codec (Flac) - for PC
5. M4A Apple Lossless - for Mac
Ο σκοπός είναι να μπορέσει ο ακροατής να καταλάβει τη διαφορά στην ποιότητα του ήχου που προσφέρει κάθε format και να ακούσει μόνος του τι σημαίνει καλός και κακός ήχος. Δεδομένου ότι τα αυτάκια μας πλέον έχουν εθιστεί στον ήχο μέτριων mp3s, η κίνηση των Βέλγων πρωτοπόρων του ηλεκτρονικού ήχου έχει αν μη τι άλλο αρκετό ενδιαφέρον. 
Πάμε σε 4 synthpop συγκροτήματα που έχουν νέους δισκους.Αρχικά στην Σουηδία και την επιστροφή των KieTheVez μετά από 10 χρόνια! Το album τους λέγεται "Non-Binary" και κυκλοφορεί σε λίγες μέρες από την A Different Drum. Δείγματα ακούτε εδώ.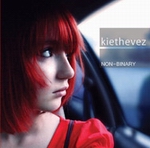 1. One world for the next
2. A million days 
3. M

4. End of a bright night
5.
How are we doing today?
6. Non compos mentis
7. Niamh
8. Always a boy

9. Three
10. Be alone together
11. 26 
Από τη Σουηδία μας έρχεται και η επόμενη κυκλοφορία. Μιλάμε για το τρίτο album των Alice In Videoland που πλέον έχουν βάλει μπόλικες κιθάρες στον synthpop-electroclash ήχο τους. Τίτλος του album είναι 'She's a Machine". Στο site τους μπορείτε να πάρετε μια γεύση, αλλά και να δείτε φωτογραφίες της εκρηκτικής τραγουδίστριας..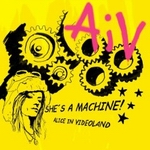 01 - She´s a machine (2:46)
02 - Mf (3:57)
03 - Numb (4:14)
04 - We
are rebels (3:40)
05 - Who´s that boy (3:44)
06 - Candy (3:01)
07 -
Weird desire (2:44)
08 - Tomorrow (2:51) 


Με ενισχυμένες τις κιθάρες έρχεται και η νέα δουλειά των Endanger, που κάποτε είχαν γνωρίσει επιτυχία με το electropop χιτάκι "Help me". To τέταρτο album τους oνομάζεται "Revolt" και θα κυκλοφορήσει τον Ιούλιο από την Infacted.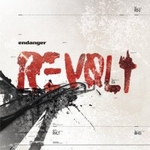 Grüße nach Frankfurt
Mittendrin
We all fall down
In the West
Atemlos
Fool
Equal Ways
Purpose of the Creators
Revolt
Times are changing
Auf nimmer wiedersehen
Times are changing (Alphaluna Mix)
 Καινούριο album έχουν και οι Joy Electric, το επί 15 χρόνια cult synthpop project του Καλιφορνέζου Ronnie Martin. To "My GrandFther, The Cubist" ηχογραφήθηκε μόνο με ένα συνθεσάιζερ, το Minimoog Voyager. Σε minimal ύφος το δισκάκι...
Victorian Intuition / Father Winter Replies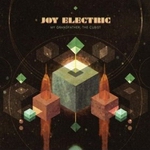 Rudimentary Animation
Draw for Me, M.C. Escher
Four Gone Pierre (or What Electricity Made)
The First Time I Loved Her it Was Here
I Recall the Telephone Booth
On Being Principally Utopian
Whether By Horse, or Horseless
Only Copernicus
Prelude to Cubism
My Grandfather, the Cubist
Cubism Interlude
Σε πιο σκηρό και clubbing ήχο τώρα, πρώτο album για τους Straftanz που είχαν σαρώσει τα electro-dancefloors με το ομώνυμο τραγούδι τους πέρυσι. Μόλις κυκλοφόρησε, τίτλος "Forward Ever".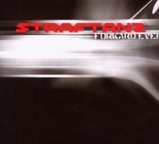 1. tanzt kaputt, was euch kaputt macht!
2. out of time
3. finale
vollendung
4. praise the panic - vs. mille (kreator)
5. burn down heaven -
with myk jung
6. die sage - feat. hauke
7.
gummimann
8. doubt
9. industrieschnee (ode an die heimat) - feat.
[:SITD:]
10. d.z.e.
11. blood in blood out
12. straftanz
Αφήσαμε για το τέλος την επιστροφή ενός από τα πιο cult ebm-electro συγκροτήματος. Από την Αγγλία, οι Portion Control με τεράστια ιστορία πίσω τους και ειδικότερα στις αρχές της δεκαετίας του 80, κυκλοφορύν αυτό το μήνα τη νέα studio δουλειά τους με ττιλο 'Slug".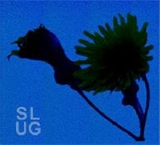 01 roast 02
infant 03 global
04 sick man 05 defend 06 heavyweight
07 T4 08 depth charge 09
unrest
10 paw 11 cosh boy ver2.1 12 T5 (mono)
13 cubicle 14 waste 15 sammy
circle 16 bleach.
WELLE:ERDBALL - Super 8 video
 {youtube}5p7NPOsqX_A{/youtube}