The Tear Garden new album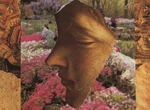 Tracklist:
01 My Brother's Keeper
02 The Tragic Carpet
03 Alexander The
Flake
04 Friendly Fire
05 The Adventures Of Spiky The Hedgehog
06
Counting Zeroes
07 21st Century Box
08 A Gift Of Knowledge
Σε άλλα σχετικά νέα, οι Tear Garden μίλησαν για την δημιουργία του κλασικού  αριστουργηματικού τραγουδιού "you and me and rainbows" 20 χρόνια μετά την κυκλοφορία του στο site των Skinny Puppy Litany, ενώ φήμες που έφερναν τους Legendary Pink Dots φέτος στην χώρα μας ακόμα δεν έχουν επιβεβαιωθεί. Ακολουθεί το (μοναδικό?) video clip των Tear Garden από το 1993.