Two Lone Swordsmen new album.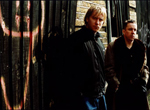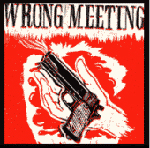 tracklist
1. Patient Saints
2. Rattlesnake Daddy
3. No Girl in My Plan
4. Puritan Fist
5. Never More (Than Just Enough)
6. Wrong Meeting
7. Evangeline
8. Work at Night
9. Get Out of My Kingdom
Audio samples στο myspace των TLS. To album κυκλοφορεί και σε limited vinyl box set, περισσότερα εδώ.
Τον Ιανουάριο το συγκρότημα κυκλοφοόρησε το πρώτο μέρος των Emissions From The Archive, μια συλλογή από το out-of-print υλικό της προ-Warp εποχής ενώ ο Weatherall κυκλοφρόρησε και το πρώτο του solo ep The Bullet Catcher's Apprentice.