Βρήκε στέγη το solo album του Brett Anderson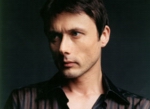 To αλμπουμ ηχογραφήθηκε την εποχή που ο Brett δούλευε με τους The Tears, την μίξη έκανε ο Steve Fitzmaurice, το mastering o Bunt Stafford Clarke ενώ ο ίδιος ο Anderson παίζει αρκετά από τα μουσικά μέρη μόνος του:  "I've played a lot of electric guitar on it;
I've written a lot of the electric guitar parts. It's my baby and I've obviously
been pretty obsessed with it". 
Το
artwork επιμελήθηκαν οι Peter Saville και Wolfgang Tillmans. Στο 
παρακάτω video o Brett Anderson μαζί με τους Suede ερμηνεύει ζωντανά το
κλασσικό "still life" από το 1994...
 {youtube}1jjywIwhQR4{/youtube}